Galata Sea Museum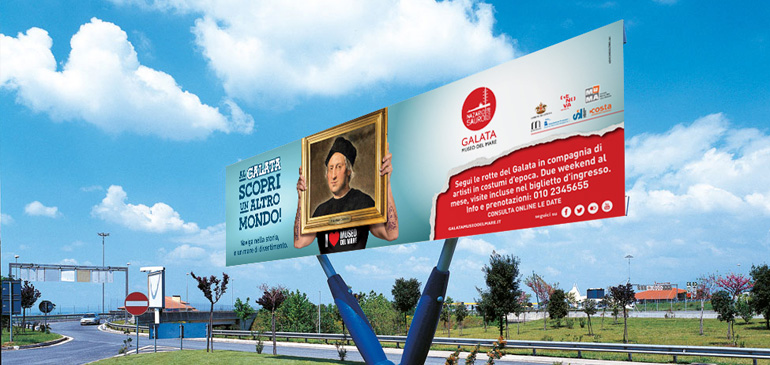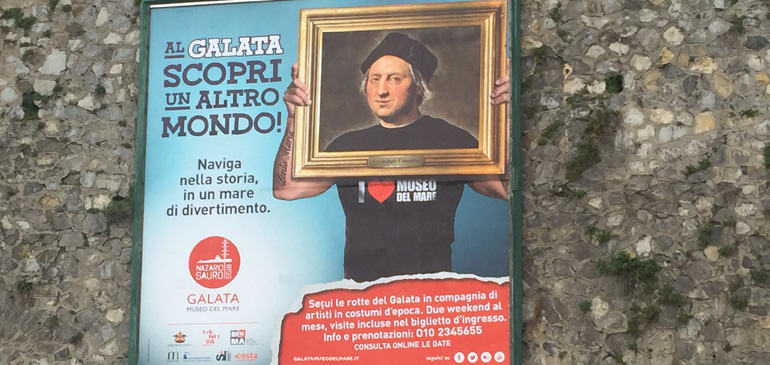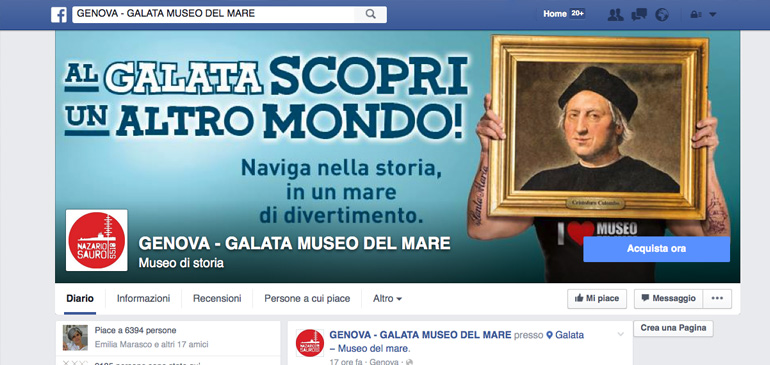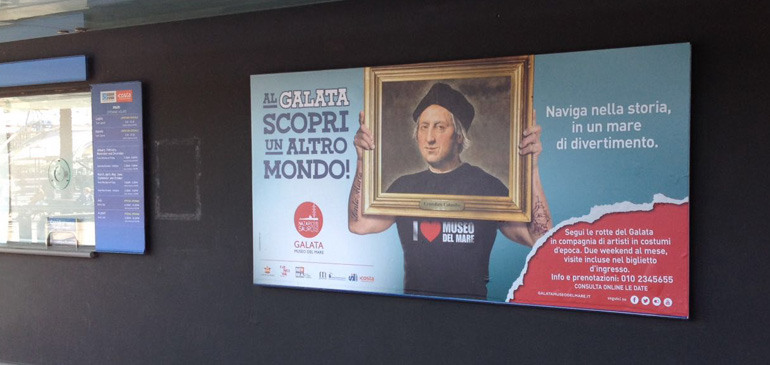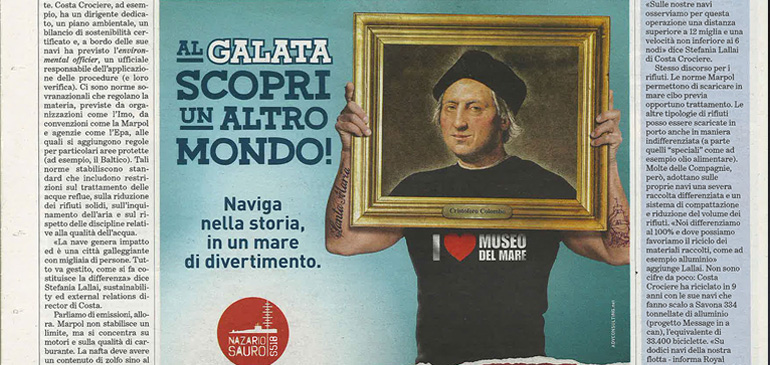 The scenario
Costa Edutainment Spa issued a call for tenders to create an institutional campaign for the Galata Sea Museum, the Mediterranean's largest maritime museum, in order to communicate a more "fun" museum though maintaining a traditional institutional role.
The campaign, both traditional and digital, had to maintain its communication strength while adding from time to time, the museum's commercial novelties, taking place during the year.
Communication
Adv Consulting was awarded the tender thanks to a strong, yet simple, idea: the painting by Ghirlandaio – in which everyone, all over the world, can recognise the face of Christopher Columbus – is in the Galata Sea Museum, a museum that allows visitors to discover the navigation world thanks to incredible experiences: the storm in 4D, the visit on board the submarine Nazario Sauro, the journey experienced directly by the immigrants in the past and present.
From here the campaign concept, with the invitation to discover "another world" in Galata, an invitation from Christopher Columbus, the navigator who discovered the "new world". And it is him, as if he had come out of the painting, accompanying visitors behind the scenes of the museum to live, through his expert eyes, a unique, engaging experience.
The result
The advertising campaign's first flight has been on air since March, focusing on guided tours with actors actors dressed up accordingly and immediately captured the public's attention. In fact, the media plan included posters at bus stops and in many newsstands, as well as some average formats in strategic points around Genoa, fully decorated buses and some press and web releases. The campaign is also going to be published in national newspapers, such as National Geographic Kids, and a collaboration with Trenitalia on regional trains is also planned.