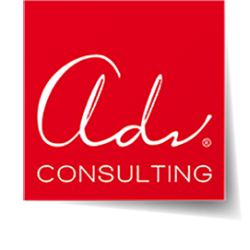 ACROSS

THE LINE
We communicate above and below, but mainly across.
MARKE
THINK
We think laterally, but always for a specific purpose.
BRAND 
AWAKE

NESS
Your brand reawakening starts here.
We have been working with a sole goal since 1994: to generate value.
How? Establishing an interpersonal relationship with our clients and riding the waves of changing communications. From social to mobile, through what's unconventional and web marketing, analysing new technologies and exploiting evolving communication instruments. In our communication agency we listen to customer needs based on company history. We offer our advice considering their ideas because no-one else knows a company's products and market better.
The result is developing effective, creative and innovative communication plans that generate value and results. Our DNA contains reliability, availability, precision and care for work, because we want to be a reliable partner and a point of reference.


THE COMPANY VISION
Think of a tree.
It loses its leaves but keeps its roots.
We are like that.

PROJECT SOLVERS
We love challenges: new channels, new tools, new approaches.
What can we do for you?
Take a look at our latest projects!
From the smallest to the largest, all projects are important to us and we are proud of them. Behind the conventional labels of advertising, below the line, packaging, events etc. above all there are stories to be told, yours..

A MATTER OF EMPATHY
Consumers have changed. They have become champions of the jumping world with the hashtag: advanced, active, aware. To persuade them, you need to know them and talk with them, understand them and share. But, first of all, you need to understand and really know your client. You cannot communicate a brand if you have not come into emotional contact with it. Communication is sterile without empathy.
We have always been committed to really understanding our Client, listening and putting ourselves in their shoes; to grasp their needs and identify together, the best, most profitable route towards the desired result. We have built well consolidated, long-lasting relationships with many of our clients. For us, this is a great result.

HAVE YOU GOT A PROJECT IN MIND?
Don't wait. We are at your disposal!