Irish Tourist Board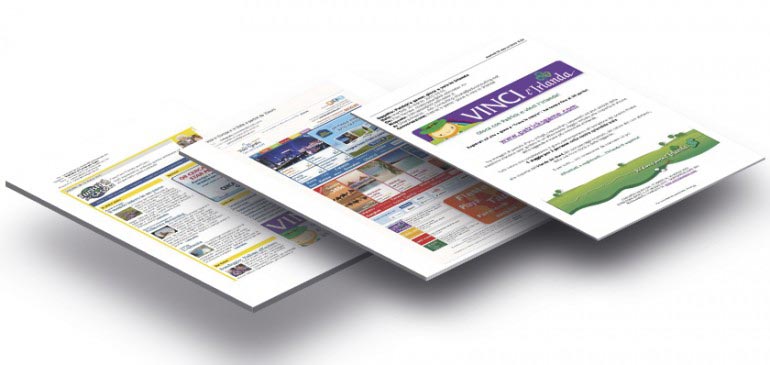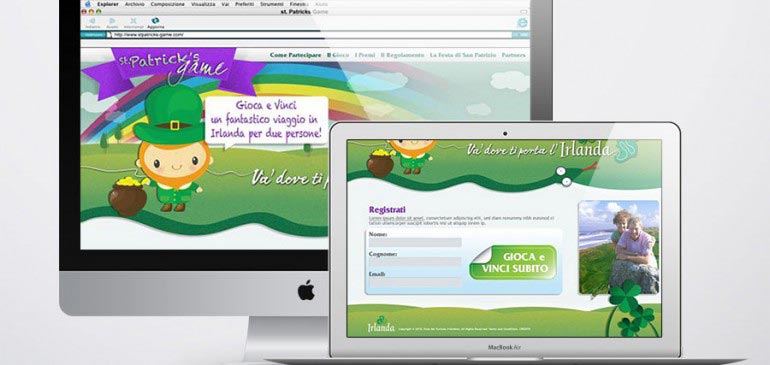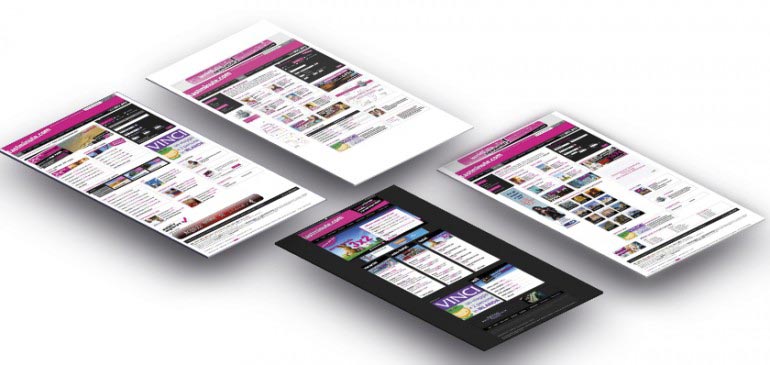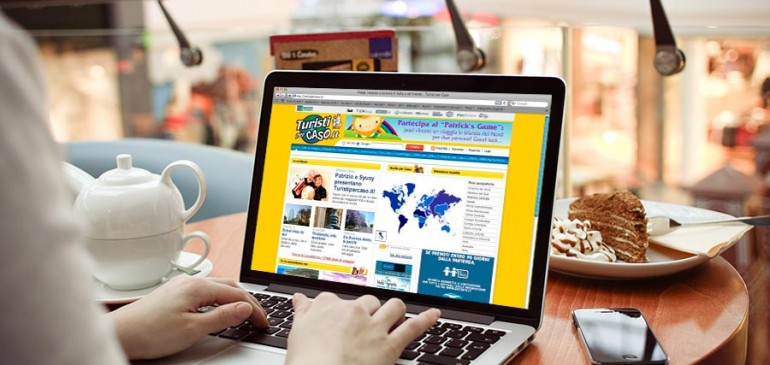 The scenario
In order to promote Ireland as a tourist destination, increase the visibility of the new brand and increase its database, the Irish Tourist Board issued a call for tenders for the creation and management of an on-line competition dedicated to Saint Patrick, through which a trip for two to Northern Ireland can be won. The invitation to tender was for the design and creation of a dedicated website, an on-line game and a web campaign.
Communication
Adv Consulting, awarded the tender, designed fresh, intuitive graphics for the website, creating a simple, "naif" character (St Patrick) to accompany the visitor during the "San Patrick Game". The latter, based on a card game of twin subjects to be identified, highlighted how simple it was to take part and the relevance with the website's common thread. Moreover, a brief description of the subject appears on each pair of cards related to St Patrick, by means of which Adv intended to provide information linked to the initiative.
When the game was over, St Patrick offered an instant prize of downloading a screensaver dedicated to Ireland and to the feast of St Patrick while informing the player that they had been registered in the list of participants for the prize draw.
The agency also handled the web campaign through Dem, newsletters, banners and leaderboards on the sector's main tourist portals, such as Volagratis, Last Minute and Turisti per caso as well as an ad campaign on the Facebook social network.
The result
The success of the project is measured by numbers achieved. In two weeks – the period in which it was possible to play the "San Patrick Game" – the web campaign generated about 17,800 clicks, over 13,300 people played the game and about 6,000 visitors chose to subscribe to the newsletter.